LEONBERGER SPECIALITY SHOW -
"GOLDEN LEONBERGER'14" - 17.05.14. RIGA
judge - Richard Kinsey (UK)
RESULTS:

MALES puppy class
ARISES OF A LEGEND ZORYANYI CHAKLUN - 1EXC,Very Promissing, BOO puppy
FEMALES pupppy class
AVALANCH OF HAPPINESS ZORYANYI CHAKLUN - 1EXC, Very Promissing, BOB puppy
males junior class
URCHIN IZ GALKINA GNEZDA - 1EXC, Very Promissing,JCAC, BOO junior BM-4
FOLLOW ME IF YOU CAN OF NEW WIND - 2EXC, Very Promissing,
LEO AUREUS KRUSZYNA VIRTUS - 3EXC, Very Promissing
males intermedia class:
CARDAMINE'S CARIBBA - 1EXC, CQ
CLEON MYZELLI MALACHITE - 2VG
BARIS BEACH LARSAN V/D. BOHEVU - G
SECRET LOVE IZ GALKINA GNEZDA - G
males open class:
PIA DESIDERATA BALTICUM BOREAS - 1EXC, CQ, BM-1, CAC, BOO
LAZYLIONS XLNT EXODUS - 2EXC, CQ
HAPPY GOLD LEON FOR HONEY BEARS - 3EXC, CQ, BM-5
BAYERN BRAVENIGHTSTAR - 4EXC
NESSLEO IDEAL IZMO - G
PIA DESIDERATA BERBERIS LEVIS - G
males champion class:
ALDIBARA'S ENJOYING HEINEKEN BEER- 1EXC,CQ,BM-2
LIONGATE'S ASTERIX - 2EXC, CQ, BM-3
REKILEIJONAN HUNAJA-KARHU -3EXC
EARL DARIO Jr. vom DREIBURGENLAND - 4VG
FEMALES
Females junior class:
GALLA PSIA PSOTA - 1EXC, Very Promising, JCAC, BOB JUNIOR,BF-4
GOYA Psia Psota - 2EXC, Very Promising
LEOROCK DONNA DAHLIA - 3EXC, Very Promising
CARDAMINE'S MISS DAISI - 4EXC, Very Promising
GENESIS PSIA PSOTA - 5EXC, Very Promising
females intermedia class:
RUA SOLEIL MONNA LAWINIA OU GIRL - 1EXC, CQ, BF-1,CAC, BOB
SPRING HONEY IZ GALKINA GNEZDA - 2EXC, CQ,BF-3
MAJ LEOGRIF BAVARIA - 3EXC
females open class:
FAMENHOFFIN FLOWER OF LIFE - 1EXC, CQ
RIM HASSANI KUZI VOM KLEINEN DORFEHEN - 2EXC, CQ
KAYENNE VAN HET VAN EDEN - 3EXC, CQ
LETITSIYA KOLOZHSKAYA - 4EXC
females champion class:
ARLANDA ISKATELNITSA PRIKLJUCHENIJ - 1EXC, CQ, BF-2
DESTINY PSIA PSOTA - 2EXC,CQ
LIMA ZOLA VOM LOWENGARTEN -3EXC, CQ
LEO AUREUS ASTRUM CAPELLA -4, VG
ANGELICALLY GISSY-GLERA - NN
Best BREEDR group :
1 place -" Iz Galkina Gnezda" kennel
2 place - "Psia Psota" kennel
........................................................................................................................................................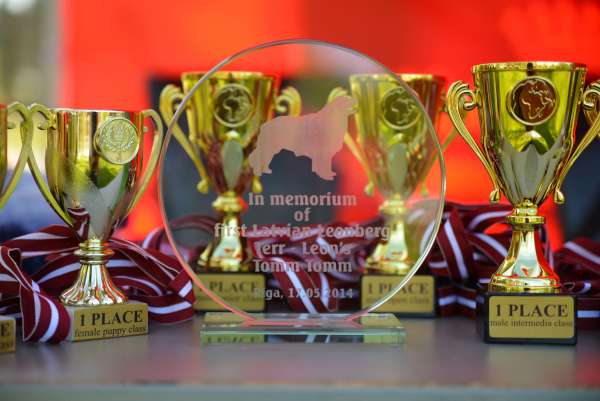 Liongate's Asterix grand daughter - AVALANCH OF HAPPINESS ZORYANYI CHAKLUN - 1EXC, Very Promissing, BOB puppy :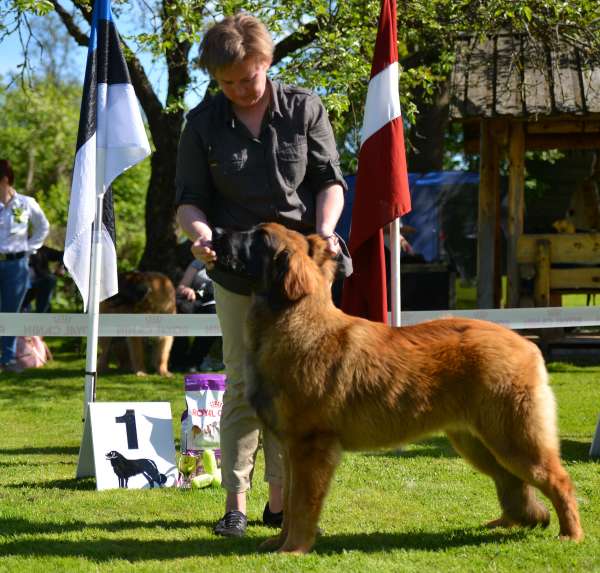 Liongate's Asterix grand son - ARISES OF A LEGEND ZORYANYI CHAKLUN -1EXC,Very Promissing, BOO puppy: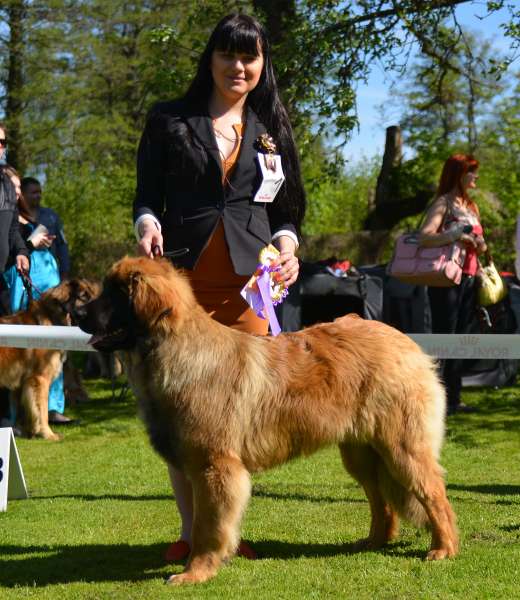 LEO AUREUS KRUSZYNA VIRTUS "MIESZKO" - 3EXC, Very Promissing: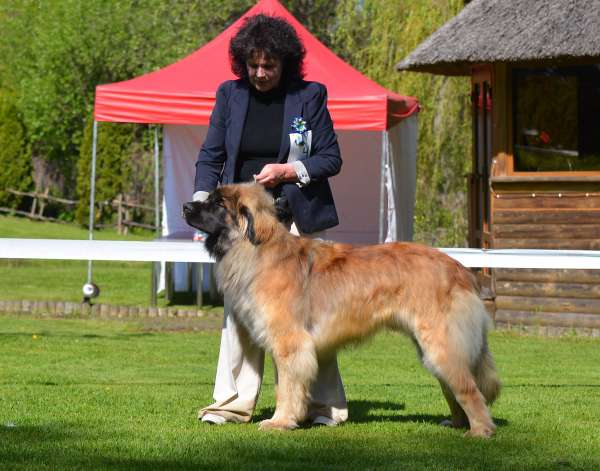 intermedia class males on ring:


Dario Jr. grand son-
CLEON MYZELLI MALACHITE: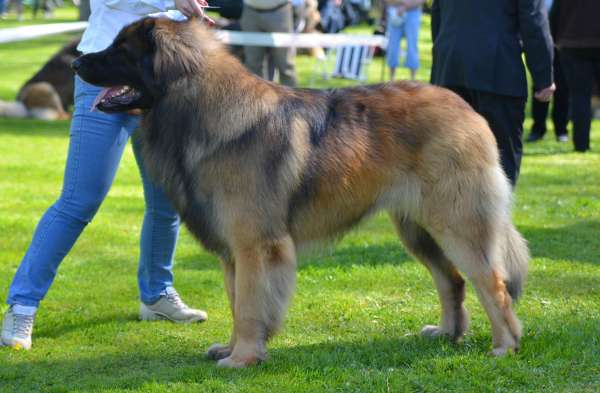 open class males on ring: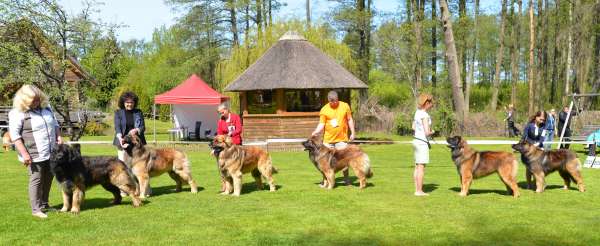 open class males on ring :
before experteze : from left - Rex son- Bayern Bravenightstar" Bayern", Happy Gold Leon For Honey Bears "FJODOR", Aron son - Lazylion's Xlnt Exodus "BARI" :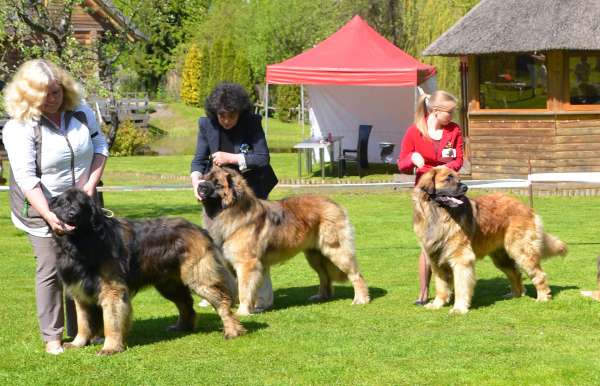 on ring : Happy Gold leon For Honey Bears "FJODOR" and Aron son - Lazylion's Xlnt Exodus "BARRI" :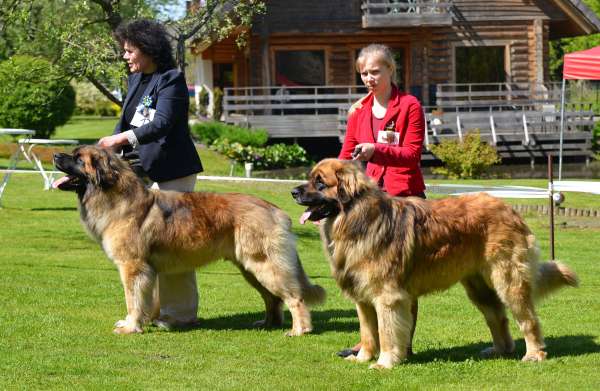 on ring - Rex son- Bayern Bravenightstar:

Happy Gold Leon For Honey Bears "FJODOR" on ring: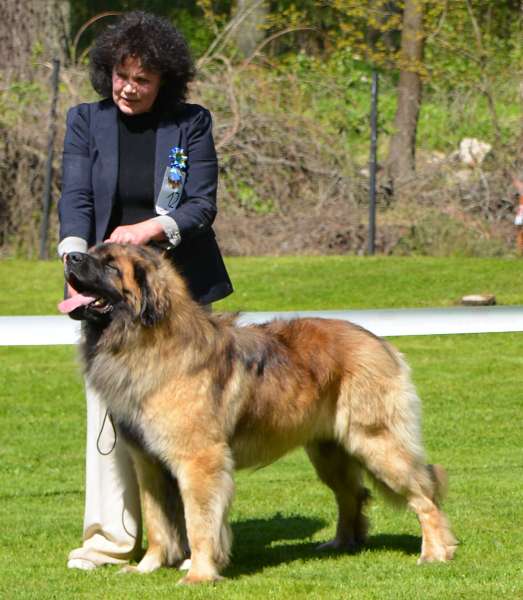 OPEN CLASS MALES WINNERS: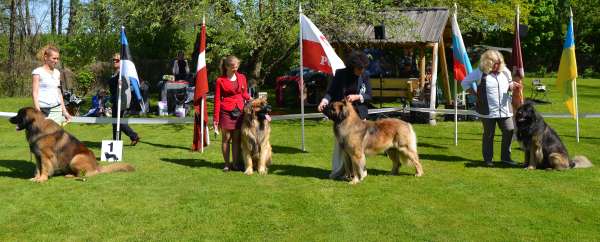 champion class males on ring before judging: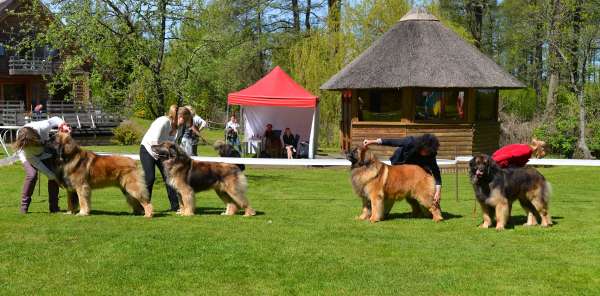 Liongate's ASTERIX on ring: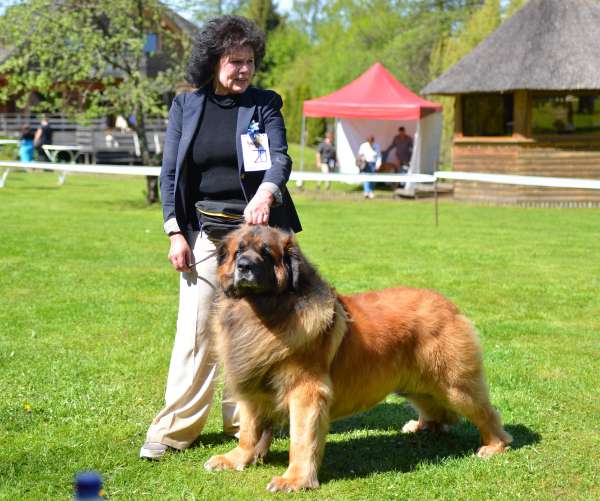 Earl DARIO Jr. vom Dreiburgenland on ring: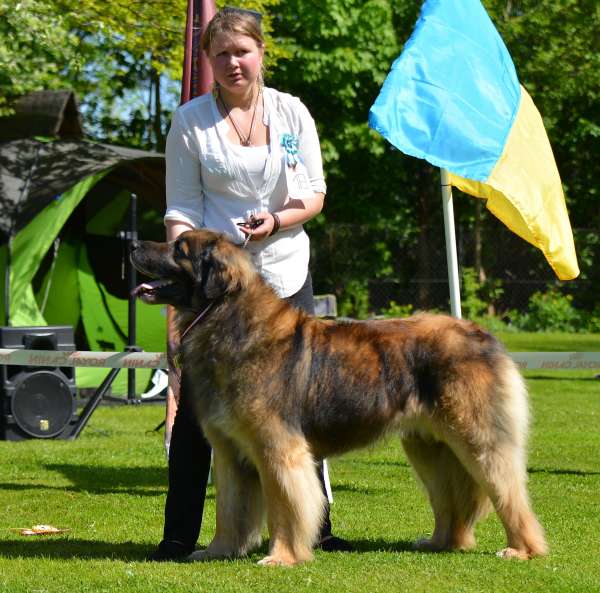 DARIO Jr. son -
REKILEIJONAN HUNAJA-KARHU "KARHU" on ring: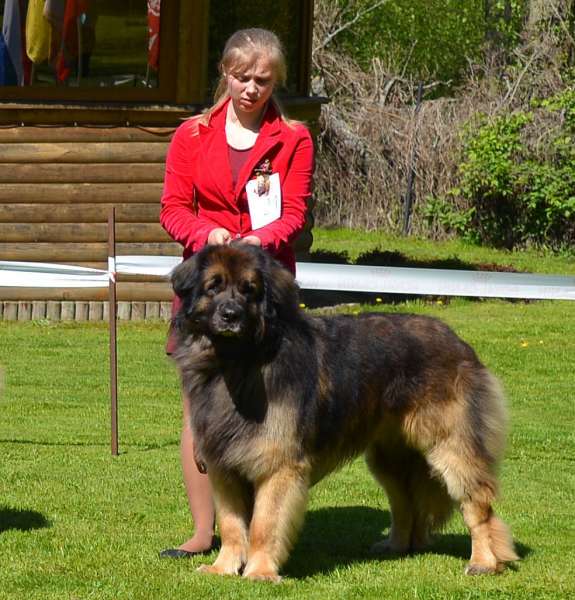 Liongate's ASTERIX on ring: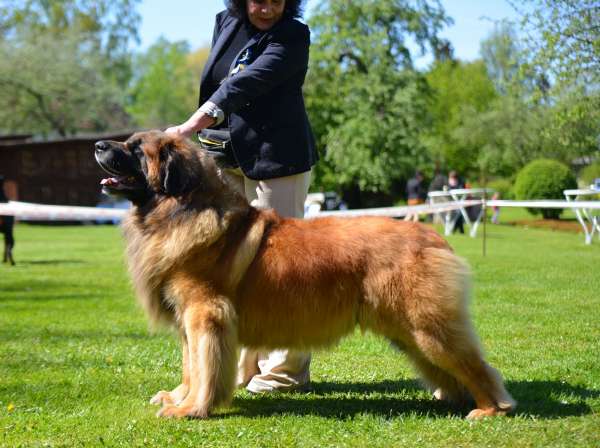 champion class males winners: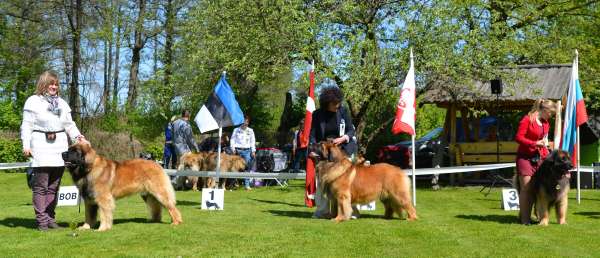 Best Male competition ring:


LETITSIYA KOLOZHSKAYA "MARTA" - open class - 4EXC, CQ ( my Aron - Lejonklippans Xlnt Xenix daughter)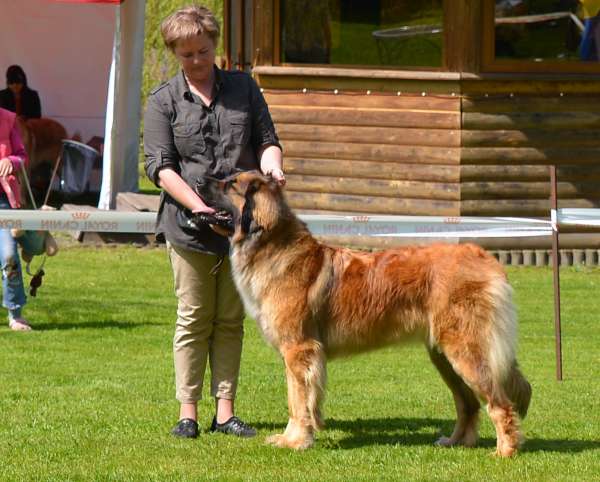 GALLA PSIA PSOTA "GREISA" - 1EXC, Very Promising, JCAC, BOB JUNIOR,BF-4 :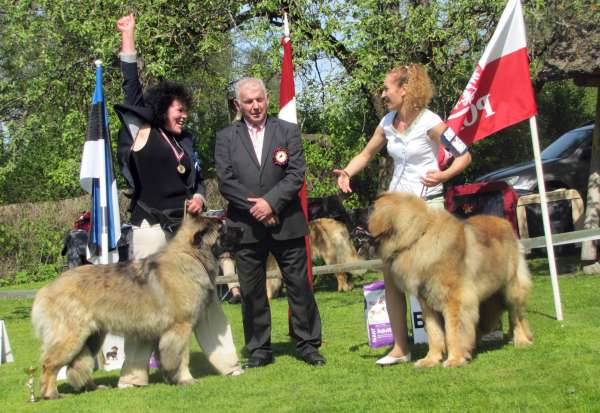 afterparty: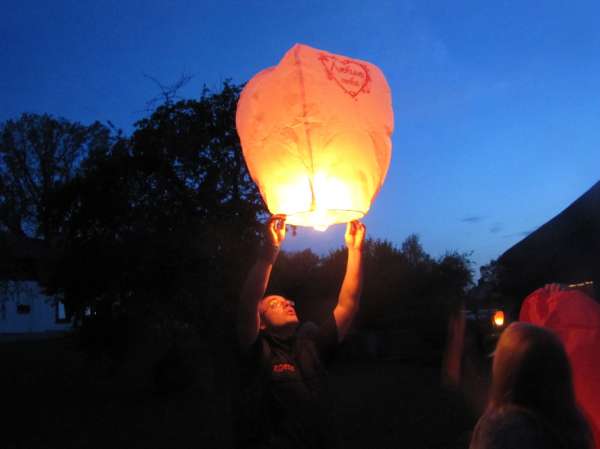 Окончен бал погасли свечи,
но нам не страшна темнота
Запустим шарик в поднебесье
и крикнем громкое УРААААА!!! (Boris & Galina Karavaycevi)