"My life lasts only ten-fourteen years. Each parting with you for me – the present grief. Think of it before to get me.
You have a work, entertainments, friends. I have only you..."
Our one dog aprox. diet per 1. day:
Basis: dry food "Specific" or "Nutram" for giant breed puppy, they have all time available;
Fresh beef meet -600g
Cottage cheese less fat - 250g
Jogurt with bifido bacteria, without sugar- 250g
Female quail eggs-2 (whole with "skin")
Kefer - all time available.
Fresh water - all time available
Free stile in Leo mode, or our dogs playing (2,28min.)>>>>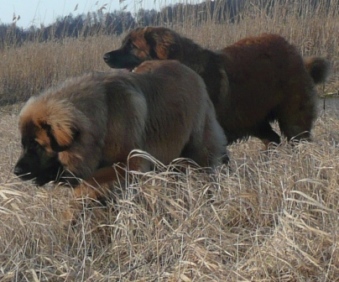 Hi!
If you are interested about usual dogs life - take a look here!
At this house- our owners call it as a HONEY BEAR FROM KLEISTI HOUSE - we came from a different part of a World. Here we met each other, and become best friends. And, whole together, we make a first decision - here is a best place for life!!! You don't believe? Well.... Take a look!
...when it is more then +28C...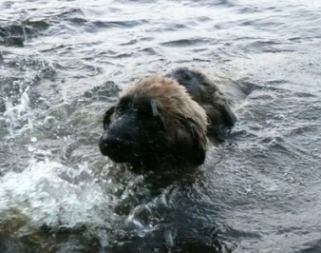 and...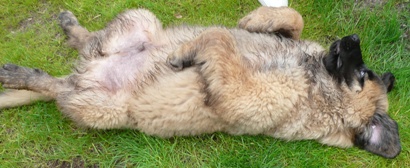 ...when it is boring.
But sometimes our owners make a very strange decisions. Like one, they made one day ago, and we found ourselves at - SCHOOL!
...Aron! Remember-best thing to do - never ever show, that you are afraid...
- Who are you?-
WOW! We could be friends!!!
- you have extremely nice haircut!
Hello! are you on diet?-
- Aron! Here is another lady on diet!!!
-Guys! Better let's go for some nice play!
-You go, but I am
going to establish nice private connection with our teacher....
well... looks like I am not alone with same thoughts....
-Asterix, do you know a name of this nice lady?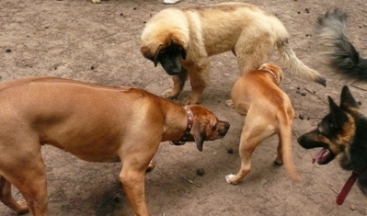 This girls have really nice shape!
-Guys!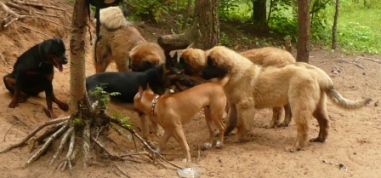 Who knows something about hollidays here?!
- Oh, guys! we don't care about holydays, as long one of our best human being is with us!
Time is going.....or...running..... and suddenly we felt, that it is right time for our garden renovation....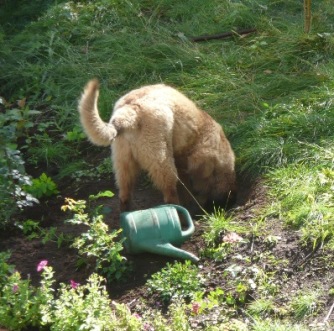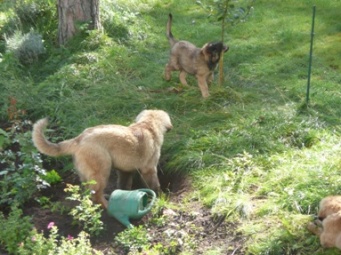 - Bayoware! Take this apple tree here - here is very nice and sunny place! Imagine - how our owners will be happy to see this transplantation !!!!
After such a grate work, we deserve some relax!